The Little ​Cola War: Preference for short-term efficiency, established brands created a hostile market for SodaStream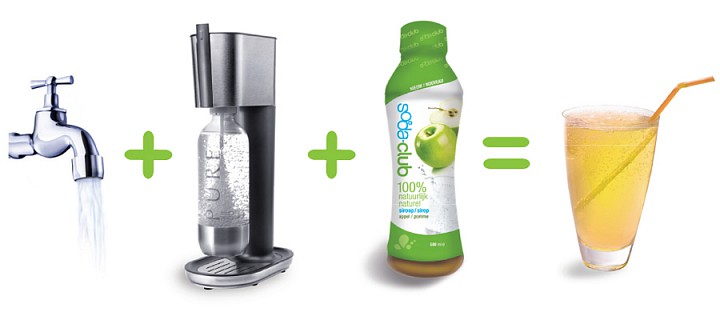 You can't even call it a Cola War; it's insulting to the real one of the 1980s. So let's just call it this millennium's New Coke.
SodaStream (NASDAQ: SODA) isn't winning over the U.S. market with its do-it-yourself home system for making popular carbonated beverages. While some loyal users in one percent of American homes have been drawn into the Israeli company's cost-efficient lifestyle, they are growing almost not at all. The cheaper, more ecologically-friendly soda maker is popular elsewhere – a quarter of Swedish homes own a SodaStream. But in the U.S., where Coca Cola and Pepsi reign, the Bed Bath & Beyond-hawked product was destined to combat the more established brands.
Markets reacted predictably to SodaStream's third quarter revenue decline from $144.6 million a year ago to $125 million yesterday. The stock fell 22 percent and closed at $21.52 Tuesday following a year of decline that has seen depreciation of the SODA stock by over 50 percent.
The main problem with SodaStream may have been marketing a product to a middle-class American demographic with an emphasis on cost saving. From the "Me" decade of the 1970s, to the material 1980s with its yuppies and new corporate superwomen, all the way to the instant gratification of the millennial generation, efficiency has long outweighed saving pennies for most Americans. What else explains why the more expensive the coffee makers that sit next to the SodaStream in Bed, Bath, & Beyond, the bigger sellers they are? Those that have survived have coupled efficiency with a reasonable market price and Keurig's bubble doesn't appear to be bursting anytime soon.
If we need coffee, chances are we need it now. The leisurely making of soda in the era of same-day delivery seems about as practical as churning butter for your toast before rushing off to work.