As Dish dispute fades, CBS looks to the future

Regardless of the outcome of the Dish debacle, CBS is in a stronger position going forward. Can one of America's oldest networks turn the Eye to the future without blackening it?
Top: The Beatles make their first appearance on the Ed Sullivan Show, 1964; A Charlie Brown Christmas premieres, December 9, 1965; Mary Tyler Moore, Cloris Leachman, and Valarie Harper star as the female leads of The Mary Tyler Moore Show, 1970; Lucille Ball and Vivian Vance star in the classic chocolate factory scene of the "Job Switching" episode of I Love Lucy in 1952.
Bottom: Face the Nation's Bob Schieffer moderates the final presidential debate between President Barack Obama and former Massachusetts Governor Mitt Romney in 2012; Walter Cronkite announces that President Kennedy has died in Dallas, 1963; NCIS premiered in 2003 and became a ratings rainmaker for CBS, lauded by Variety as "the world's most popular drama" in 2014; CBS co-broadcast the first Super Bowl in 1967 and most recently broadcast the 2013 Baltimore-San Francisco Super Bowl in New Orleans.
The world of television is changing. Again.
As one of the most iconic American networks – and one of the oldest, tracing its beginnings to the radio waves of 1928 – CBS is used to it.
Over sixty years ago, CBS produced television's first classic situation comedy about the exploits of a red-headed housewife on the Upper East Side, her Cuban-American bandleader husband, and their zany landlords. In the years following I Love Lucy, CBS thrived with a crop of folksy Beverly Hillbillies-type programs, before mowing them down in a "rural purge" that canceled, as one Green Acres star put it, "anything with a tree in it". In pursuit of shows that would represent a more modern, urbanized America, CBS introduced the TV-viewing world to Mary Tyler Moore, a situation comedy focusing on a single woman working as a news producer in Minneapolis (network executives were convinced that middle Americans weren't ready for New York) and All in the Family, a show featuring a bigoted, old-school conservative patriarch's clashes with his feminist daughter, hippie son-in-law, and black neighbors (they became The Jeffersons).
In this same changing America of the 1960s and 1970s, CBS' Walter Cronkite became "the most trusted man in America" as he bore the grief of a nation on November 22, 1963 ("From Dallas, Texas, the flash, apparently official, President Kennedy died at 1 PM, Central Standard Time, 2:00 Eastern Standard Time, some 38 minutes ago") and turned the tide of public opinion against the war in Vietnam ("To say that we are mired in stalemate seems the only realistic, if unsatisfactory, conclusion").
And no review of the times would be complete without mentioning the Ed Sullivan Show, especially the 1964 broadcast that brought Beatlemania stateside.
Today, things are changing all over again.
In what some are terming a new golden age of television, the major networks (ABC, CBS, and NBC) are forced to compete with cable, in its modern tiered incarnation, as well as serials that bypass the airwaves completely (with streaming originals like Netflix's House of Cards and Orange is the New Black surprising the industry with their millennium-primed success).
CBS Corps and satellite operator Dish Network (NASDAQ: DISH) avoided a blackout of affiliate network programming last Tuesday (and guaranteed the sanctity of the Thanksgiving Day football game), but the temporary truce looks posed to expire this Thursday. If the divorce goes forth, as some now expect, 14 million subscribers will lose access to the Eye Network.
But CBS' long-term prospects are more bullish than these temporary forecasts. Dish, which, unlike CBS, is down today, looks much more likely to go the way of the DuMont Network (Remember them? Exactly.) than the ever-modernizing Eye. In a world of constant modernization, CBS is making serious swats at its hipper, but less experienced, show business competitors. Earlier this year CBS Entertainment C.E.O. Les Moonves announced to investors that more shows for more outlets will now be produced more quickly – CBS is joining Netflix, Hulu, Yahoo, and HBO at the streaming box office. To put it in perspective, Dish is still in its Archie Bunker years – on the couch and years out of touch, modernization coming awkwardly and hawking the satellite dish – which would belong in history's ash heap with the rotary phone and cathedral radio if it wasn't for the fact that they have a cool elegance about them that those rooftop monstrosities could never hope to match.
Calling the CBS stock (NYSE: CBS) "a fantastic performer over the last few years or so", Pristine Trading CEO Greg Capra tells me that despite the sharp fall in the CBS stock over the past few years, if you bought it in the single digits, "it's still very good".
A potential blackout will be cause for concern all around, of course.
In a statement Tuesday, CBS expressed little optimism, but showed a preference for a deal.
"We would very much like to avoid going dark, thereby joining the more than 120 stations Dish has dropped since 2013 alone," CBS said in a statement Tuesday. Unless agreements are reached, however, our viewers should be prepared to lose CBS from their Dish systems on Thursday evening at 7:00 PM/ET."
As Lisa Richwine and Ronald Grover of Daily Finance reported Wednesday, "CBS is also no stranger to blackouts." Last year the network won a high profile fight with Time Warner Cable (TWC), which backed down and gave in to demands after Time Warner pulled CBS programs for a month in several of its markets".
CBS seems not a little fearless, and part of the reason may be that they'd rather look around the corner than stare down Dish. Noting that CBS is considering an online-only Showtime, Forbes' Dorothy Pomerantz writes "it's conceivable that in the not-too-distant future, you'll be able to access almost any CBS content you want online".
Dish was down 0.55 points today (.73%) at $74.72 a share as of 2:20 EST. CBS is up 0.59 points (1.09%), at $54.90. It's not too hard to see executives at the Eye as more concerned with engaging in the kind of Mad Men promotion antics that made them a powerhouse than acquiescing to Dish (which has had an entire alphabet soup of dysfunctional confabs with countless networks over the years).
Stay or go, CBS looks like the long-term winner here, no matter how long that term may be. If the recent evolutionary speed of media means anything, it won't be long at all.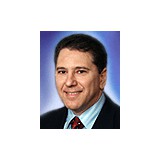 Greg Capra
President & CEO of Pristine Trading
"A fantastic performer over the last few years or so"